Electricity is the
life blood of your facility.
You can trust us with it.
We are experts at electrical planning, automation, installation and management in industrial, manufacturing, and marine settings.
Important Update:
As an essential business during this crisis, Sky Electrical Contractors remains open. Our team is here to safely serve you and the needs of your facility. We're ready to work with your organization's extended safety guidelines and any special scheduling you may require. Let us responsibly help your organization. Contact us at
(205) 281-1015
.
Electrical Installation & Maintenance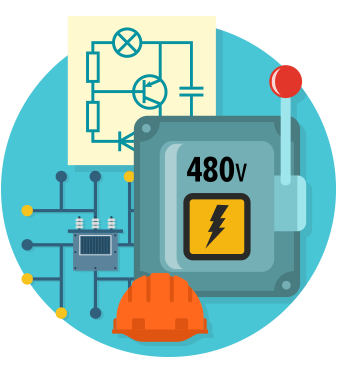 Consulting/Project Management
We: Design | Manage
With over 25 years experience in the industrial electrical field and project design and management let us help you make your plant more efficient and minimize downtime.
Design
We: Design | Install | Manage
We design and layout electrical distribution system, control panels, and power management.
Installation
We: Design | Install | Manage
We do all aspects of industrial electrical installations including MCC's, power distribution, motors, rigid and EMT conduit, transformers, control centers, terminations, AC/DC drives, and cable trey.
Maintenance (Scheduled & Unscheduled)
We: Design | Install | Manage
We perform all types of schedule and unscheduled maintenance to keep your systems operating at maximum efficiency. We also can provide Infrared scans and MSHA required ground checks.
Shutdown Coverage
We: Design | Install | Manage
We can provide 24hr 7 days a week coverage for your next shutdown.
Automation & Controls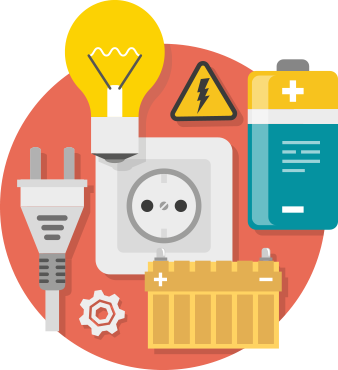 Programmable Logic Controllers (PLC)
We: Design | Install | Manage
Let us automate your production and operations using programmable logic controllers. We can upgrade your existing system or design and install new. Let us show you how you can save on labor and increase your production using PLC and controls. 
Get the data you need where you need it using a HMI standalone or distributed system. Let us show you how you and get all of your critical plant data on your laptop, pad, or phone.

Networking & Communications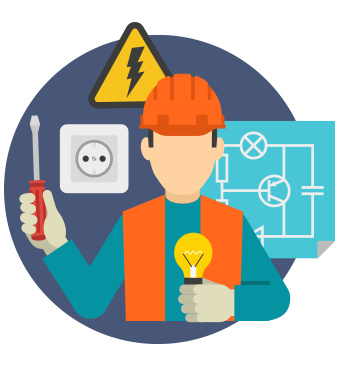 Fiber Optics
We: Design | Install | Test and Certify
Move data in, out and through your facility at high speeds utilizing single and multi mode fiber optic cable. We make all terminations and splices using the latest core-fusion technology.
Wireless
We: Design | Install | Manage
Take advantage of dependable indoor and outdoor wi-fi networks with true line of site mesh networking for long distance data transfer.
Local Area Networking (LAN)
We: Design | Install | Manage
Let us show you how to create a dependable network with redundancy using HiPER Ring technology. We install and program switches as well as test and terminate cables.
Alternative Energy Solutions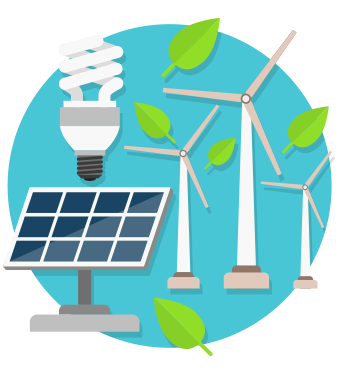 Electrical Vehicle Charging Stations
We: Design | Install | Manage
As employee and fleet vehicles move to electric, it makes sense to upgrade your facility with charging stations to ensure vehicles are ready when you need them. We can help you choose the right system, install and maintain it.
Wind Energy
We: Design | Install | Manage
Wind energy can be a great, clean source of energy for your facility. Even small wind electric systems can lower electricity costs by half. We design, install and manage turbines, towers and components for your facility.
Solar Power
We: Design | Install | Manage
For industrial facilities with high-energy consumption, electricity from solar can be highly advantageous. We can help you create savings by transforming your facility into a sustainable energy operation.
LED Lighting




We: Design | Install


Increase and better control the illumination of your facility while decreasing your energy load with LED lighting. As part of our service, we'll evaluate where and when it makes sense for you to utilize LED lighting.
Security & Surveillance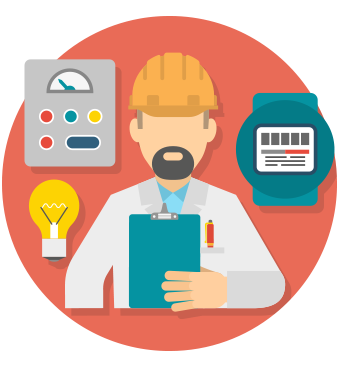 Video Surveillance
We: Design | Install | Manage
Monitor your facility inside and outside with high definition IP based cameras. We design, install and provide maintenance to help ensure your employees and equipment are safe and secure.
Card Access Systems
We: Design | Install | Manage
Manage who has access to every part of your facility with state of the art proximity card access systems. Discover trends and predict use through daily activity reports.
Pole & Line Clearance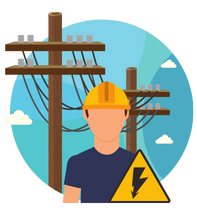 Rights of Way Management 
We: Design | Install | Manage
We provide cost-effective line clearance to manufacturers, commercial and industrial plants, municipalities, and utilities. Vegetation management includes pruning and removing debris along rights of way and utility routes in nearly any terrain.
Utility Pole Work
We: Design | Install | Manage
We design placement, install and maintain utility poles. That way, you can be confident that routing is efficient and safety is maintained with our dedicated pole and line work crew.
Everything we do begins, and ends, with integrity.
It's who we are, and it's just good business. When we start with integrity, we're able to provide realistic, yet innovative, electrical solutions that solve your specific need. Better solutions lead to greater safety and higher productivity for you. And when we have your needs in mind, we believe that's a great start to a long-lasting working relationship.

Contact us today, let us help you make your operations more productive and efficient.