Electricity is the
life blood of your facility.
You can trust us with it.
We are experts at electrical planning, automation,
installation and management in industrial settings.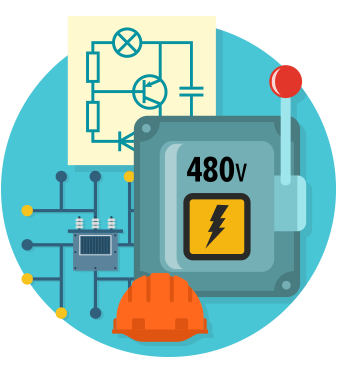 Commercial and Industrial Electrical Installation & Maintenance across Alabama
Consulting/Project Management
We: Design | Manage
With over 25 years experience in the industrial electrical field and project design and management let us help you make your plant more efficient and minimize downtime.
Design
We: Design | Install | Manage
We design and layout electrical distribution system, control panels, and power management.
Installation
We: Design | Install | Manage
We do all aspects of industrial electrical installations including MCC's, power distribution, motors, rigid and EMT conduit, transformers, control centers, terminations, AC/DC drives, and cable trey.
Maintenance (Scheduled & Unscheduled)
We: Design | Install | Manage
We perform all types of schedule and unscheduled maintenance to keep your systems operating at maximum efficiency. We also can provide Infrared scans and MSHA required ground checks.
Shutdown Coverage
We: Design | Install | Manage
We can provide 24hr 7 days a week coverage for your next shutdown.
Everything we do begins, and ends, with integrity.
It's who we are, and it's just good business. When we start with integrity, we're able to provide realistic, yet innovative, electrical solutions that solve your specific need. Better solutions lead to greater safety and higher productivity for you. And when we have your needs in mind, we believe that's a great start to a long-lasting working relationship.
QUICK RESPONSE
When you need service, one call is all it takes. We'll respond promptly, assess the situation and have your equipment, machinery and facility back operational as quickly as we can safely do so.
COMPETITIVE PRICES
As a family owned business, we certainly understand the value of great service at a fair price. We promise to treat your fairly — both in the services we provide and the fee for those services.
LICENSED & BONDED
We're an Alabama licensed and bonded contractor specializing in low and high voltage systems in the industrial and commercial marketplace.
COMPLEX PROJECTS
We're particularly proud of successfully completing projects other companies found too complex or challenging. If you find yourself in this situation. Call us now. We look forward to helping you.